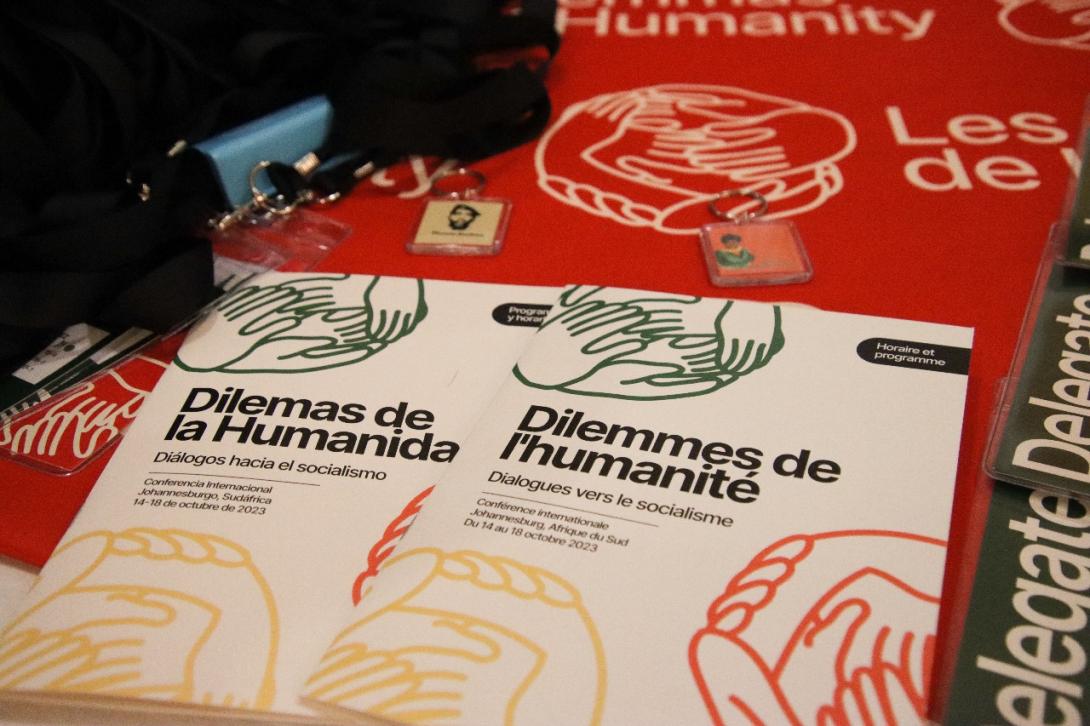 Johannesburg, South Africa - 500 progressive political leaders, intellectuals, and members of mass movements, trade unions, left parties and cultural organizations from over 70 countries, will meet in Johannesburg, South Africa from October 14-18, 2023 for the III International Dilemmas of Humanity Conference.
The Conference seeks to be a space for debate and discussion of the solutions that movements, governments, and working people have built, are building, and must build, to face the crises generated by the capitalist system.
Renowned and diverse voices from around the world who are coming from the frontlines of struggle against capitalism and imperialism such as Palestinian revolutionary Leila Khaled, S'bu Zikode of the South African shack dwellers movement, Abahlali baseMjondolo, Claudia de la Cruz of the Party for Socialism and Liberation in the US, Kwesi Pratt Jnr. of the Socialist Movement of Ghana, and João Pedro Stedile of the Landless Rural Workers' Movement of Brazil (MST) will share reflections in public panels discussions.
The five-day conference will take place at Constitution Hill, a former prison where anti-apartheid fighters such as Winnie Mandela, Nelson Mandela, Joe Slovo, and thousands of others who were criminalized and persecuted during the abhorrent Apartheid period in the country were incarcerated.
Stephanie Weatherbee Brito of the International Peoples' Assembly and coordinating team of the conference emphasized the historic nature of the conference, "We are bringing together members of 120 organizations from more than 70 countries to talk about how socialism is necessary, legitimate, and possible. This conference is one step in a process built by working class movements, which seeks to provoke not only debate, but action around building a socialist future where all can live with dignity."
In addition to discussions, the program also includes musical performances, book launches, and documentary screenings. For more information about the program of the III International Dilemmas of Humanity Conference visit the website dilemmasofhumanity.org and the social media accounts of the International Peoples' Assembly (IPA).
Press contacts:
Vivian Fernandes - vivian@ipa-aip.org - +55 11 98289-0546
Zoe Alexandra - zoe@ipa-aip.org - +17818790200